Pradeep Kumar Srivastav
With a rich experience of 38 years with the Governments of Indian States in Strategic Planning, Major construction activities and Suburban and Mainline Operations, Pradeep Kumar is a pioneer figure the Indian (Railway and Metro) Logistics Industry.
Trained in MDI/ Gurgaon and Management Institutions of repute like HEC in France, Germany, Belgium, Austria, China & Netherlands including London School of Management and lastly Stern School of Business, New York. While his tenure as the Railway Manager for the South Central Railway he had handled over 224.7 mil tonnes of cargo (10% of the country's volume) from Krishnapatnam Port. He holds the position of the Chairman in the company and brings innovative ideas into operations.
He is also an advisor to the Government of Andhra Pradesh for setting up the new Capital City of Amaravati. He has been awarded with
'Best Innovation on Indian Railways' in 2010-11 for Retrofitment of DC EMU into DC/AC EMU for Mumbai Suburban Area
Prestigious 'GM's Award' for 2003-04 for breaking record of Railway Electrification
'Minister for Railways group award' in 2000 for completing Major yard remodeling in Mumbai CST by working in night blocks, without any traffic repercussions.
'Minister of Railway's group award' in 1987 for completing Gwalior-Jhansi Railway Electrification in record time.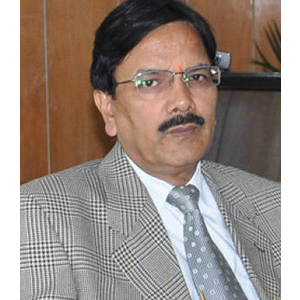 ---
Manoj Sahu
Manoj Sahu is in the transportation business for the last 35+ years. Started as a small time entrepreneur in 1985, Manoj has created a fleet of more than 300+ vehicles under the flagship of Ganpati Carrying Corporation Limited.
He has been instrumental in running the car carrier business catering to most of the automobile companies which has established Ganpati Carrying Corporation Limited as one of the most reliable partner in transportation.
He has rich experience of handling transportation of various ODC Project, Road Survey, Transport Planning, Railway Logistics and upcoming DPD Project. He envisions to step into the Top 10 Logistics Companies in the country.
He has won.
'The Indian Achiever Award,2018'
'National Winner- Driving Positive Change' for Transport Excellence Award Powered by Mahindra & Mahindra, supported by Ministry of Road & Highway
'Best Practice Adopter of The Year' from Commercial Vehicle Award and many more.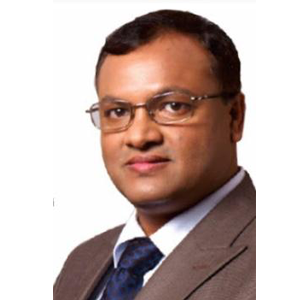 ---
G. Raghuram
Raghuram has been the director of Indian Institute of Management, Bangalore since 2017. Prior to this he has been the Dean of IIMA. He specializes in infrastructure and transport systems, logistics and supply chain management.
He has published six co-authored books. He has been part of various government policy making and advisory committees for the Ministry of Civil Aviation, Ministry of Consumer Affairs and Public Distribution, Ministry of Railways, Ministry of Road Transport and Highways, Ministry of Shipping, Cabinet Secretariat, Comptroller and Auditor General, the Planning Commission and various State Governments.
He was awarded with
'Lifetime Achievement Award' for Transport Excellence by Mahindra and Mahindra, supported by Ministry of Road Transport & Highway,
'MC Puri Memorial Award' for contribution to Operational Research in India
'Lifetime Achievement Award' for contribution to Logistics and Infrastructure by EXIM News
'Academician of the Year' by the Chartered Institute of Logistics and Transport.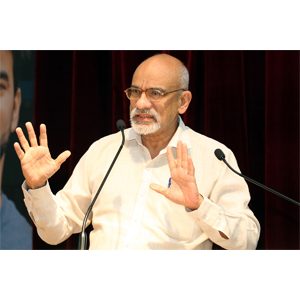 ---
V. ANAND
Anand has a degree in Mechanical Engineering from the University of Madras. He also holds a Graduate Diploma in Management from the Faculty of Management Studies (FMS), Delhi University. He joined M/s Tata Motors in 1982 as a GET and was involved in the Direct Marketing and Sales of Earthmoving and Construction equipments in various capacities.
After working for over 16 years with M/s Tata Motors, he joined M/s Hyundai Motors in 1998, as their Regional Sales Manager (Southern Region). He has worked in various capacities in the Supply Chain function for over 21 years with Hyundai Motors & headed the Logistics team (Outbound) for both Domestic & Exports and was last in charge of the Finished Vehicle Logistics in the capacity of a Senior General Manager.
At GCCL, he brings his expertise in coastal shipping and car carrier.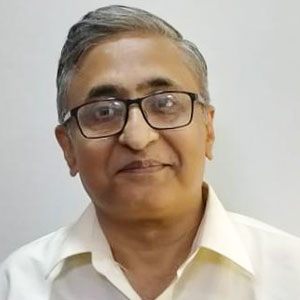 ---
MAYANK SAHU
With an experience of 7 years. Mayank Sahu has been a key in the functions of the company. He specialises in Procurement and Maintenance of the vehicles of the company.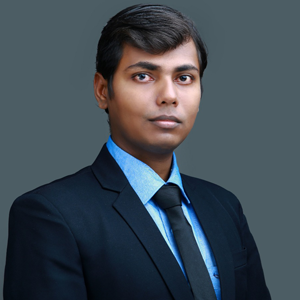 ---